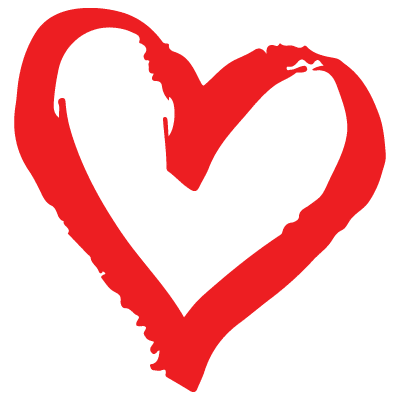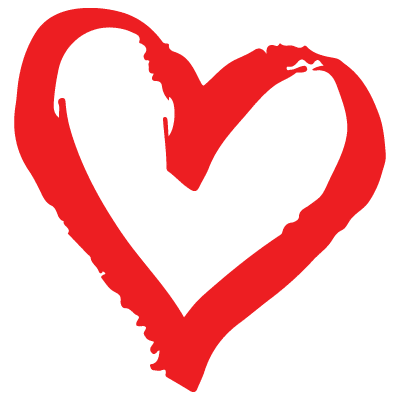 Happy Adopters Finding Lifelong Friends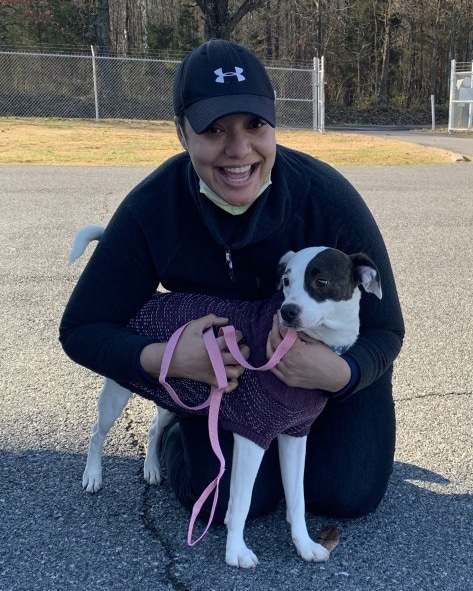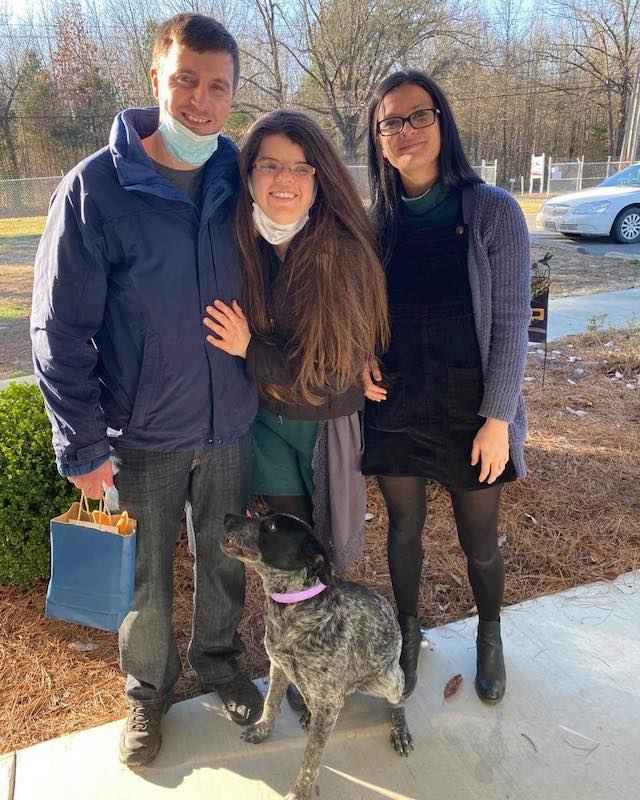 Lynn with her new family!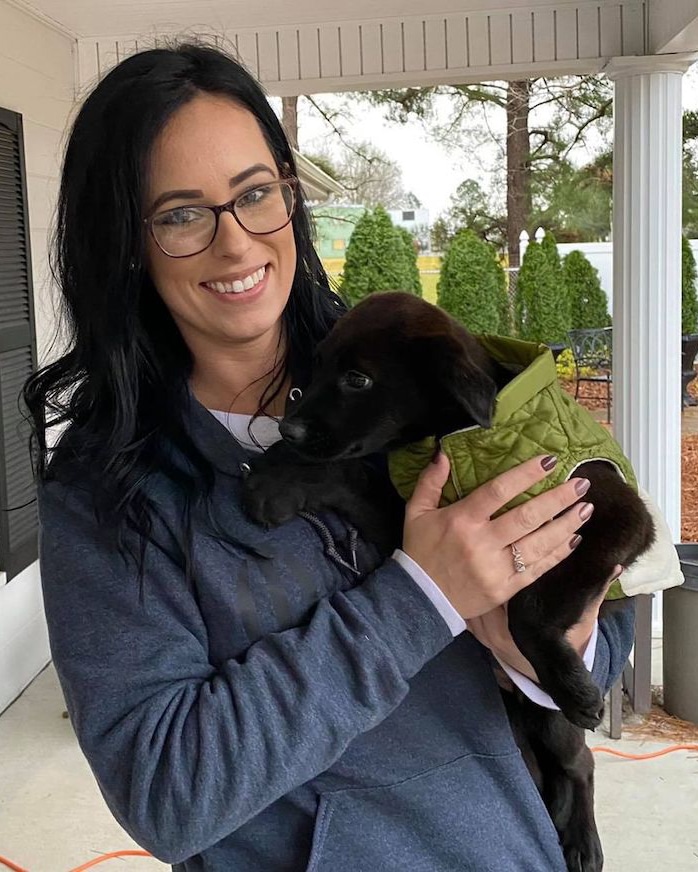 Timber found her new mom!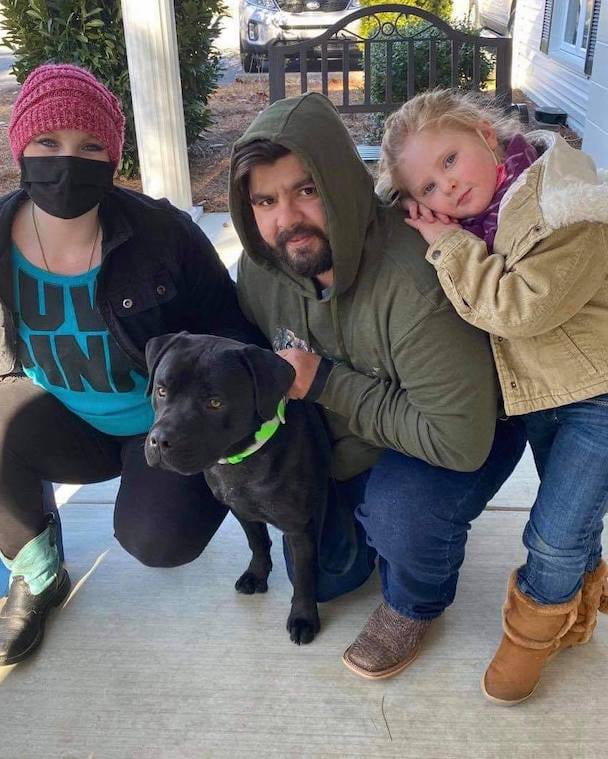 Shadow with his new family!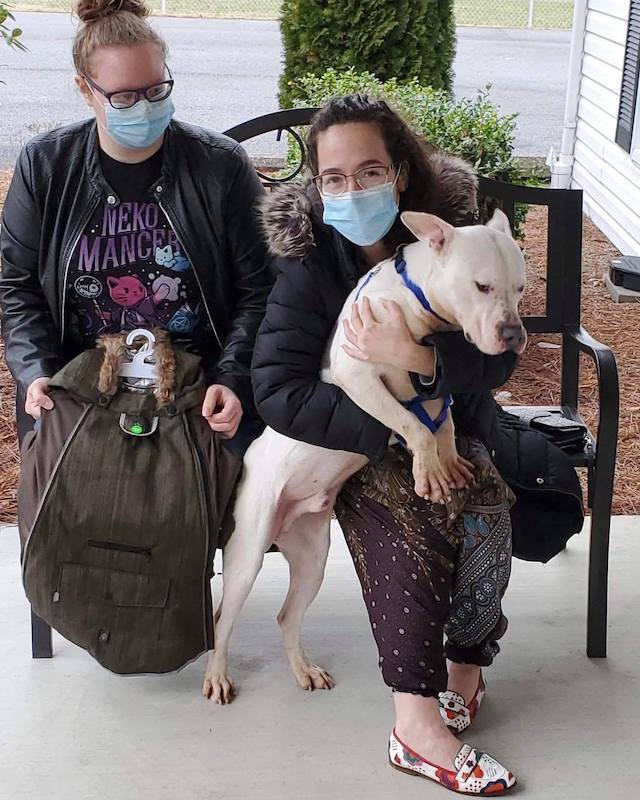 Woody with his new family!
Animal Winter Safety Tips

All animals react differently to the cold, even if they are considered to be "cold-weather" animals. Age, health, regular exposure to the cold, and more can affect how your animal may experience health consequences in colder temperatures. Consult your veterinarian for more information on how to care for your own pet's health this winter. At 45°F, young, elderly and/or sick animals can begin to suffer health consequences.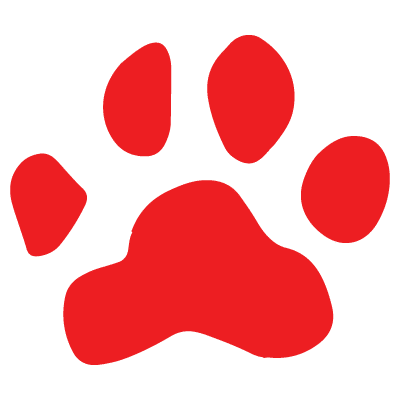 Provide a Shelter
Make sure your pet has access well-insulated shelter when weather reaches 32°F.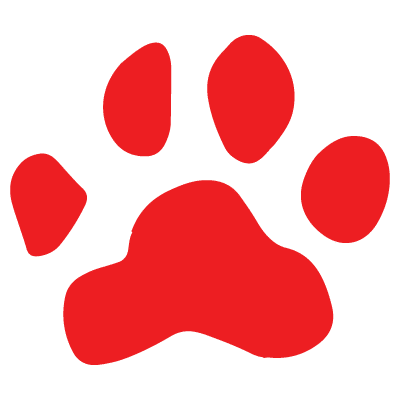 Walking Your Dog
Consider shortening your walks and/or providing your pet with additional clothing during this chilly weather.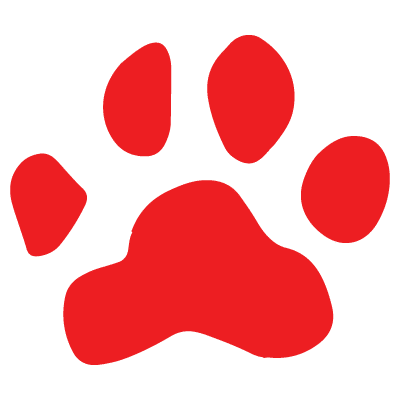 Warning Signs
Watch for any signs that an animal may be getting too cold.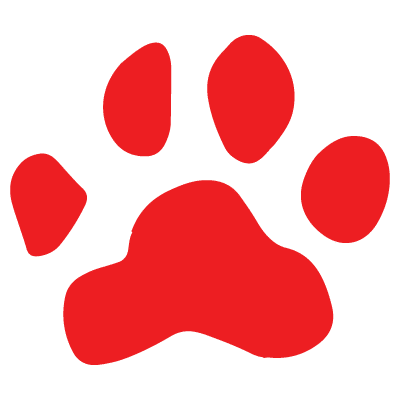 Pet Care Kit
Always be prepared for loss of heat and/or power outages to your home. Prepare a pet care kit so you have what you need for your pet if you need to leave in a hurry. Learn more at AlexandriaAnimals.org/CareKit.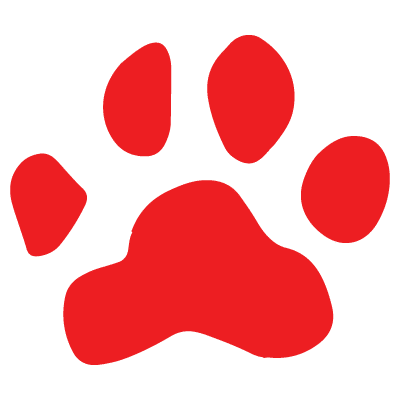 Make Some Noise
Don't forget about our wild neighbors who may use your vehicle as a wind block in these temperatures. Make plenty of noise and give them time to make their exit before driving aay.
Click the image above to view larger version for more details.
Come and get your dog or cat microchipped for $30 today!
We were able to reunite a cat that was missing for 6 months with their owner!

Wishing you all a wonderful and blessed winter. I know 2020 has been a very challenging year for all of us. We have had so many changes, sadness, and heartbreaks, yet 2021 is here to bring us great hope, enthusiasm, and commitment to making our future better. Our four-legged friends have given so many adopters lots of love and companionship which is awesome for all. All our construction is finished, and our animals have heat in the winter and cool air in the summer. They also now have 7 play yards to get lots of exercise in play groups. This helps them with their social interactions with other dogs and makes them more adoptable. Special thanks to our Donors!! Whether it was monetary, drop offs, In kind goodies, or special orders. Your continued support is greatly appreciated. We could not do it without your generosity. Special thanks to our Volunteers who have done, "The and then some!" During the pandemic, weather, and much more. Our animals have been blessed by your continued support rain or shine. Special thanks to our Board of Directors for their con-tinued support to make our humane society what it is today. They continue to preserve and up-hold our mission. Our Staff has shown outstanding resilience and tenacity in caring for our animals in 2020! They have faced many challenges, changes, and adversities yet they still show up everyday to help care for our animals. During the pandemic, we did not have an option to close, we are considered an essential service. Our staff continues to care for our animals every-day. We have implemented measures to keep the staff and public safe. Our adoptions have been done virtually as we continue into 2021. It takes a team to achieve the goals set out before us.
Abundantly Blessed
Terry, Executive Director
Help Out Our Animal Friends
Donate Today!
MCHS exists to protect our animal friends and strengthen the community, a mission that can only be realized through the help of generous donors and volunteers like you. From dog walking and kitty cuddling to fundraising and community outreach, we have a variety of needs and opportunities available.
Please call 270-443-5923 to find out how you can donate your time, talents and resources to help further our cause or donations can be mailed to:
McCracken County Humane Society
4000 Coleman Road
Paducah, KY 42001

Unfortunately, due to the Covid-19 pandemic, we can not take any volunteers at this time! Please keep checking with us for details!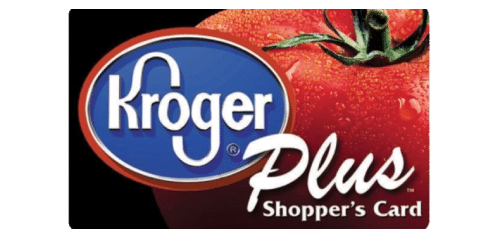 Kroger Plus
Shop with your Kroger Plus card and Kroger donates to our shelter. Sign up here to connect your Kroger Plus Card to the McCracken County Humane Society (#88796).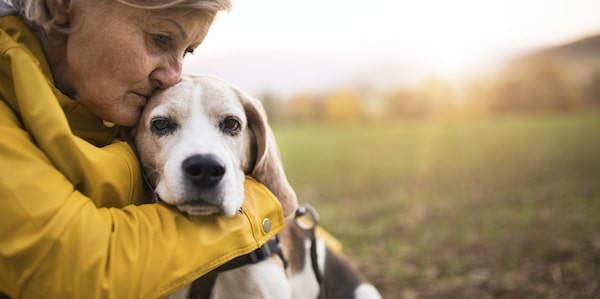 Senior Citizens Adopting Senior Dogs (6+)
Help brighten the lives of our community's seniors and animals that are waiting for lifelong homes. Adopters over 65 years of age, who cannot afford the full adoption fee, will receive a 50% discount on selected senior dogs or cats everyday.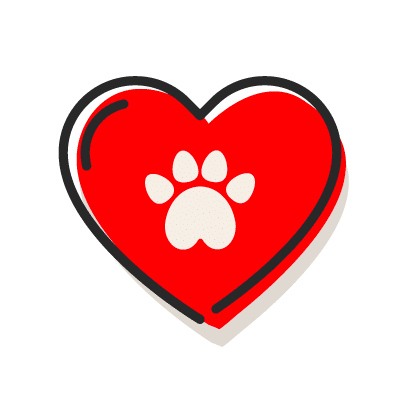 Stop & Adopt
Mark your calendar for
National Adoption Weekend!
September 13-15, 2021
---
Adoption Weekend!
July 27, 2021
August 10, 2021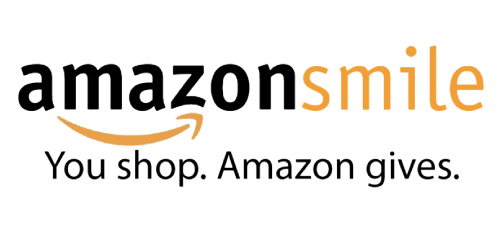 Amazon Smile
So many of you already order from Amazon. Please log into smile.amazon.com, and choose McCracken Co Humane Society as your preferred charity, and a donation is made to McCracken County Humane So-ciety based on your purchase total. Shop for yourself or shop for items on our Wish List above and help a shelte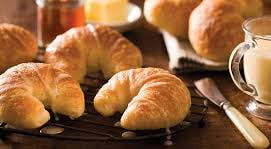 Rafferty's
Don't forget you can order Croissants at Rafferty's and the proceeds will go to MCHS to help us with our animals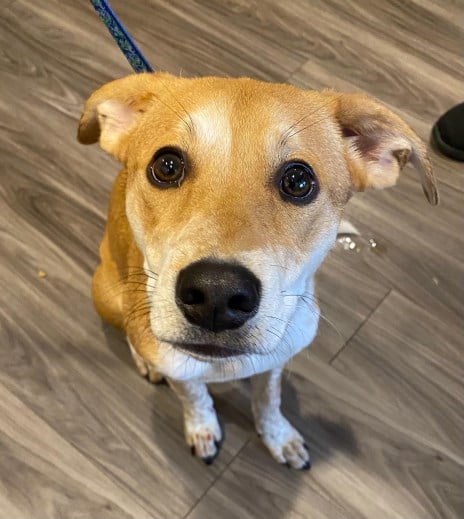 Meet Freya!
DOB: 02/24/2020
Spayed Female Current on vaccinations, boosters and worming Microchipped Heartworm negative and on prevention
Flea/Tick prevention
Weight: 30 lbs

Medium and large dog beds
Desperately in need of kitty litter
Trash bags and paper towels
Odoban (original scented)
2020 Year to Date Animal Count (As of December)
* Due to illness or aggression

President: Mark Whitlow
Vice President: Sheila Johnston
Secretary: Marian Downing
Treasurer: Kim Beeny
Victor Sredl
Pat Vannerson
Matthew Cahen
Donna Johnson
Ex. Director: Terry Vannerson
Everyone here at McCracken County Humane Society would like to Welcome
Dr. Lisa N. Henderson to our staff.
Dr. Henderson is MCHS's new in house vet.
TNR Cat Program
We will be revisiting the TNR program soon with the new vet. So please stay tuned for the up coming decisions!
Thank You, Croft Construction!

A HUGE thank you and shout out to Croft Construction for the amazing additions on the facility. Now all our furbabies can stay warm in the winter and cool in the summer!!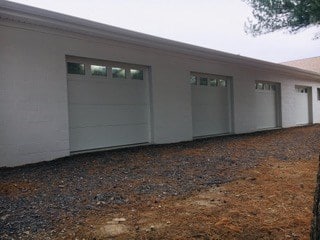 To All Of Our Wonderful Donors!

Margaret Aders
Dan Akin
Nancy Alexander
Nevada Brummal
Susan Bucy
Ms. Linda Bush
Rexann Canter
James & Joyce Carman
John & Laurie Carner
Charles & Robyn Carrico
John Carrico
Patricia Carrico
Adam M. Chustz
Bill Conyer
Jonathan Cooper
Alexander Corle
Teri S. Coscarelli
Charles Cox
Mayna Craggs
JT Crawford
Jessica Crippen
Rebecca Crouch
Charles & Carolyn Davis
Tristan & Amber Davis
John & Elaine Dehlschlaeger
Denise O'Connor
Betty D-Fitchett
James & Diane Dodson
Nancy Duff
Candy Dunn
Jo Echols
Denise & Terence Eckrich
Nancy Effinger
Terry & Kelly Hudspeth
Marcia Fasnacht
Ashley Fee
Leigha Fenwick
Betty Fowler
Rene A. Frasher
Susanna French
Sara R. Fuller
Roger-Anne & David Gardner
Doreen & George Gates
Kristi & Jerry Gillette
Pam Gipson
Candie Glasscock
Sherry Golightly
Erin Gottman
Wallace Grace
Bill & Mary Graves
Louise Green
Jimmy & Tammy Griffith
Shannon Grotti
Carol Guill
Roberta & Richard Guill
Gary & Janet Hacker
Byon & Brenda Hamlin
Ann & Sherrod Hay
John Hayley
Janet Haynes
Carole Haywood
Patti Herring
Kate & Joe Don House
Terry & Bebbie Howle
Lynda Hubbs
James Hudson
Penny Husher
Lynn & Mike Hutchcraft
Jessica Ingram
Jeff J. Johnson
Nancy Johnston
Rachael Johnston
Sheila Johnston
Terry Katzman
William & Latisha Kautz
Paula Keller
Carnell & Connie Kelly
Claire & Dan Key
Janie Kirkpatrick
Trent Kreitler
Sammie Lambert
James & Tammie Langston
Tracey Larrison
Karen Larson
Michael Lasher
Carolyn J. Lawrence
Carol Little
Barbara Livingston
Carolyn Long
Mimi Lowry
Mary Lou Lyles
Mr. & Mrs. Kerry Lynn
Charles Manchester
Maanasa Manchikanti
Susan Mangina
Debra K. Manley
Emma Mathis
Carolyn Mayo
Mollie W. McCurdy
Jo McGhee
J Horner & Betty McManus
Rodger Dale & Marilyn Melugin
Stanley & Lucia Mitchell
Jennifer Moore
Anna Moore
Evelyn P. Morrison
Neal & Patty Morrison
Wendy Murt
Carolyn M. Nelson
Robin & Kevin Nelson
Tom & Janice Nelson
Michael & Tanya Newcomb
Joanie Nichols
Wendal Nickell
Lori Noles
Glen & Regina Noss
Carolyn Obermark
John & Elaine Oehlschlaeger
John & Lena O'Nan
Sharon Otey
Jerry L. Page
Debra Patterson
Addie Payne
Foster & Vickie Pearson
Don & Martha Peck
James & Evelyn Petterson
Joseph & Vickie Pittard
Randolph Plemons
Sarah Prater
Beverly Pugh
Taylor D. Rawson
Mike & Sheila Rea
Sue Reid-Draper
Kathy & David Reynolds
Marsha Reynolds
Steve Rich
Margaret Roberts
Robert & Dawne Robertson
James Rodgers
Ed & Vicki Roe
Todd Rose
Susan Rubenacker
Carolyn A. Rudolph
Martha S. Ryan
John & Kimberly Schlei
Donna & Melvin Schmidt
Joyce Schoening
Steven & Kristy Schwetman
Tammy Sexton
Kimberely Shea
Lynne Shelbourne
Judy Shepherd
Nancy Shepherd
Suzanne & Steven Shidal
James & Camilla Shumaker
Sue Sietsma
Carmen Simison
Barry & Amy Smith
Pamela Smith
Stephen & Lynne Smith
Barry & Amy Smith
Dan & Tonya Snyder
Robin Sparks
Charles & Marcia Stacey
Amanda Steele
George & Mary Stephens
Lisa & Andrew Stewart
Kim Stokes
Shawanna Swanson
Christi Sweeney
Dwain Taylor
C. Deane & David Thomas
Steve & Renee Tilley
Ingrid Tkach
Donna & John Trogolo
Mike Troutman
Carol Turner
Margaret Turner
Annemarie Tutor
Katherine Umstead
L.C. & Brenda Valentine
Pat & Terry Vannerson
Anthony & Debra Vaughan
Ruth Ann Viehland
Jeanna & Charles Wallace
Burton Washburn
Natalie Welker
Mark C. Whitlow
Vernon L. Wills
Betty & Robert Wise
Kathy & Harold Woodall
Bradley & Karen Woods
Shirley Wrinkle
Lisa Wulff
Sisca Yates
Donna York
Frank & Cyndi Young
Ralph & Stephanie Young
Emily Young
If you can't adopt
FOSTER
If you can't foster
SPONSOR
If you can't sponsor
VOLUNTEER
If you can't volunteer
DONATE
If you can't donate
EDUCATE

In Memory of Annie
Ron & Cheris Alexander
In Memory of Dorothy Kirchhoff
Larry Anderson
Stuart Billington
Mike & Kaloia Boatwright
Butch & Beverly Bradley
David Denton
William & Ann Denton
Sarah Dyer
Richard & Jane Flowers
David & Dale Gentner
Todd & Karen Harper
Karla Helm
Margaret Igert
Claire & Dan Key
John & Frances Kraus
Gary & Lupe McMillan
Christy & Mark Meisenheimer
Don & Martha Peck
Beverly Pugh
Ginny & David Reed
Charles Rudolph
Ashley & Tom Shadoan
Susan Smith
John & Kristin Williams
Buzzard Brothers BBQ
Katterjohn Drug Store
Craig Edmonds
Roof Brothers Wine & Spirits INC.
In Memory of Austin Patterson
Linda Austin
Debra Patterson
In Memory of Rae Nell West
Don Baker
In Memory of Russell Walton
Roland & Frances Bell
George & Janet Neuhausel
Donna York
In Memory of Glenda Wooley
Gary & Diane Boyarski
Richard & Jennie Boyarski
Clark Elementary School
In Memory of Brenda Skees Miller
Class of 1974 Caldwell High School
Craig & Chelsie Hodge
Ruth Ann Viehland
Kelly Withrow
In Memory of William Cownie
Phyllis Flowers
In Memory of Lisa Boss
Sherry Golightly
In Memory of Garilyn Riisberg
Trent Kreitler
In Memory of Liz Shelby
James & Tammie Langston
In Memory of Carol Hannon
Kimberly Ann Mittendorf
In Memory of Joye Lamb
Sandra Morgan
In Memory of Jo Hearn
Larry & Janice Nesler
In Memory of Glen Otey
Sharon Otey
In Memory of Beloved Family
Sue Ellen & Robert Feldner
In Memory of Juanita Henderson
William & Elaine Robertson
In Memory of Beloved Mother
Robert Seely
In Memory of Bunker Carlos & Chloe Cecil
Steve & Renee Tilley
In Memory of Gilda Vannerson
Pat & Terry Vannerson
In Memory of Jo Hearn
George & Nancy Welborn
In Memory of Brian Pointdexter Family
Eileen Wild
In Memory of Bennie Knight
Residents Inn
In Memory of Sarah Alexander
Washburn Key & Lowry PLLC
In Memory of Ruth Ford
Beverly Pugh
In Memory of John Best
Brian Black
In Memory of Sargent Carrico
Charles & Robin Carrico
In Memory of Kiki
Patti & James Champion
In Memory of Oscare
Teri S. Coscarelli
In Memory of Reedy
Roger-Ann & David Gardner
In Memory of Boland
Chris & Vicki Hunkler
In Memory of Augie, Rosie & Coco Shadoan
Claire & Dan Key
Beverly Pugh
Robert & Dawne Robertson
In Memory of Good Girl
Joanie Nichols
In Memory of Dixie & Josie
John & Lena O'Nan
In Memory of Chewey Behbehani
Jerry L. Page
In Memory of Cat Gary, Caldwell Family
Carolyn Roof
In Memory of Hux
Tracy Wallace

In Honor of Kent Price's Birthday
Charlene Brown
In Honor of Grand-dogs– Jax, Hank & Boone
Rich & Mona Diefenbach
In Honor of Brenda Miller
Craig Edmonds
In Honor of Sue Homra
Laurie & David Latham
In Honor of Laurie Pallere & Joyce Sims
Louis & Sally Michelson
In Honor of Sonny
Carolyn Obermark
In Honor of Tom Nelson's Birthday
Deborah & Dan Reynolds
In Honor of Conrad Love
Renee Snead
In Honor of Herb Ashley
Bonnie & Donald Stewart
In Honor of Bud
C. Deane & David Thomas
In Honor of Willis Ann Lambert
RHCC Ladies Cup Team
In Honor of June Stodghill
Fleur De Lis Garden Club
In Honor of Gina Caturano
Chewy.com
Thank you!
An extra special thank you to those who have donated In-Kind/Monetary donations or have provided sponsor fees. This has been a challenging year on everyone and we are incredibly grateful for the outpouring of support we have been shown. We look forward to the new year!

Terri Bryant
Teri S. Coscarelli
JT Crawford
Jessica Crippen
Lona Culberth
Jill Dismore
Steve England
Gayla Hobbs
Alisha Fleming
Steve G.
Tanner Hagood
Julie Harrison
Ann & Sherrod Hay
Gayla Hobbs
John Hodges
Nyla Holder
Bonnie Holmes
Rebecca Lambert
Mariann Lankton
Carol Little
Madison & James Loving
Tammy Sexton
Carmen Simison
Rose Sink
Daphne Smith
Bonnie & Donald Stewart
Haley Thomason
Anthony & Debra Vaughan
Linda Wexler
Angela White
Kaitlyn Wilson
Sherley Wright
Donna York
Shannon Lurtz
Leigh Manley
Kimberly Ann Mittendorf
Mildred Moore
Neal & Patty Morrison
Leigh Ann Paxton
Jess Puffebarger
Marsha Reynolds

Brescia University
Comcast
Dwain Taylor Chevy, Buick, GMC, Cadillac
Hale Pet Door
Health Tech Professional Products Inc
Horizon Rest. Group, INC.
Move Reality LLC
Paducah Bank Wow!
Peck & Milford
Purchase Area Cleaning
Purchase Area Development
Residents Inn
Stifel Investments
St. Matthew Lutheran Church
Toyota of Murray
Washburn Key & Lowry PLLC
Paducah Ford
Roof Brothers wine & spirits INC
US Bank
Billing Therapy Solutions
Stifel Investments
St Francis De Sales Catholic Church
Kroger
CFSB
Robert Baird & Co
Schwab
St. Francis de Sales
Jackson House Apartments and WB Sanders Retirement Center
Troop #2032 Account Girl Scouts of
Kentuckiana